Took over the ship from Fernströms company at New York in February 1977. She was loaded with a cargo of fuel oil from Kuweit.
The owner of the cargo, a Kuweiti was traveling with the vessel from kuweit to New York. He throw a party at Waldorf Astoria for the officers when the cargo was discharged.
went down to Cape Town for repair of the propellerhub (KaMeWa) and cleaning of the void spaces in the cargo compartment where oil had entered. Even in the pipetunnel the
oil had entered. I Took about 3 weeks to clean up this mess. Loaded a cargo of coal from Richards bay to Japan and then headed for drydock in Singapore.
Changed name from Eric K. Fernström to Dalsland.
When we changed name we got the biggest funnelmark in the whole company. It covered the whole funnel. We were staying at the hotel Cockpit
during the time we were at the yard, and one evening before knocking off we gave the drawings of the funnelmark to the yard.
Next morning the job was done, not to our expectations but it stayed like that until the ship changed owner.

Should have looked like this, with the logo in the middle of the funnel only but here the
whole funnel was covered with the logo.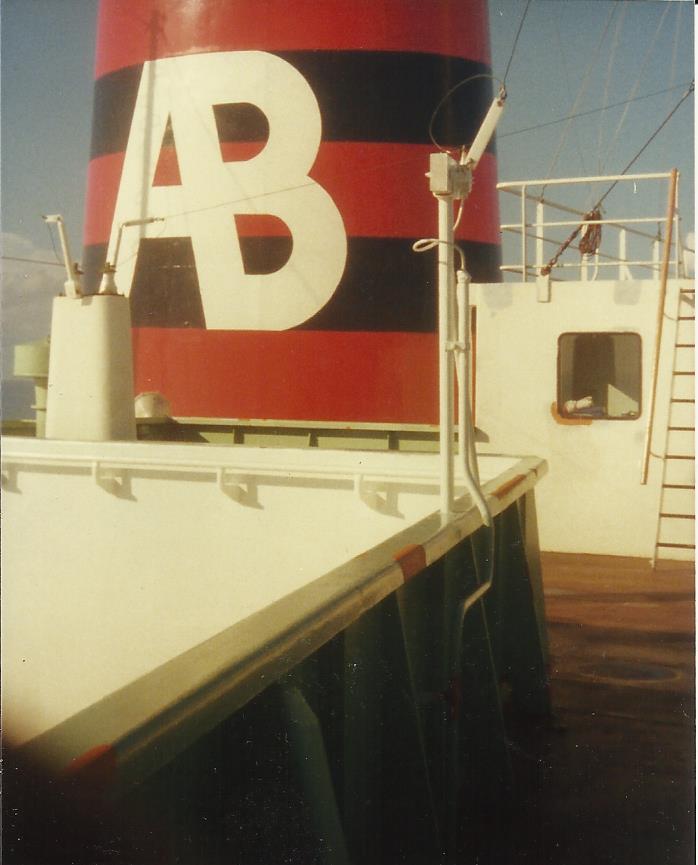 ---------------------------------------------------------------------------------------------------------------------
The old funnel mark
The "F" was made of brass, so we sold it to a scrapmongler and bought stereos and other
equipment for the welfare of the vessel, when we changed name at S-pore.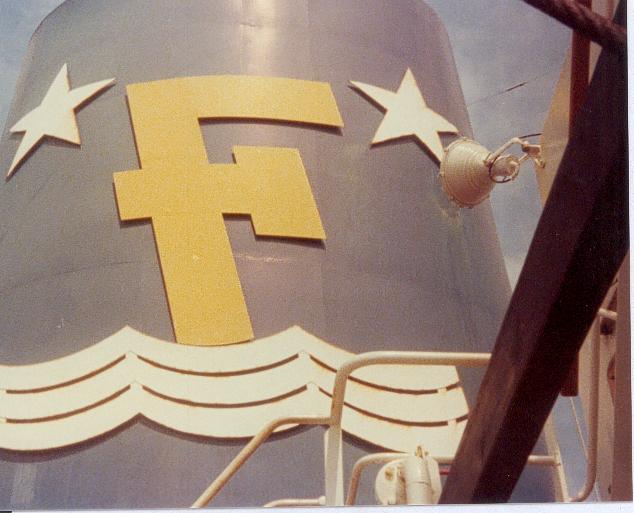 Pilot boarding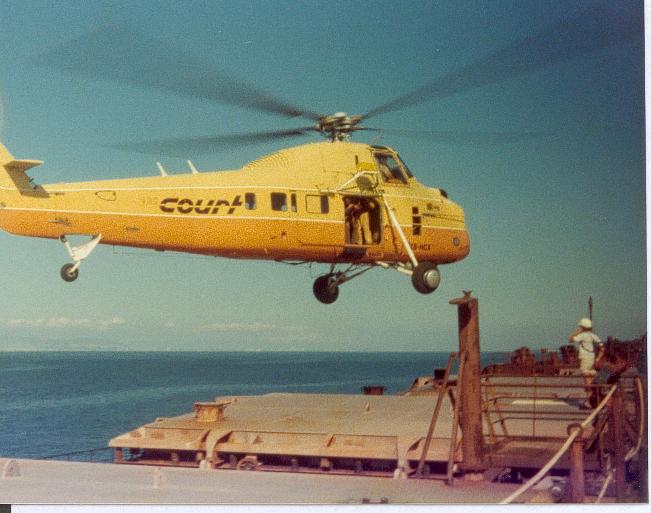 Crewlist